CAB SPECIAL BATTERIES Ltd
USE THE MOST SUITABLE BRANDED PRODUCTS THAT HAVE BEEN SELECTED FOR THEIR PROVEN RELIABILITY, QUALITY AND SERVICE.
CAB supply battery packs for a wide range of industries. Selecting the most suitable products and manufacturers available to enable us to build bespoke top quality products that you our customer can rely on.
ARTS ENERGY (SAFT) have been supplying CAB Special Batteries Ltd for the past 15 years. The products that ARTS (SAFT) produce have always been considered as the benchmark for quality and reliability in the Emergency Lighting Industry.
ARTS Energy was created on June 1st, 2013, following a financial buyout from the Saft group. Happily the vast majority of the staff have remained with the new company thus ensuring that the same high quality product continued seamlessly. ARTS Energy is now under licence from SAFT.
In 2014 the Nersac site celebrates its 40th year! Production started in 1974 and the company now has over 330 employees who are required for the production of Nickel Metal Hydride or Nickel Cadmium compact, rechargeable cylindrical batteries.
Nickel Metal hydride:
CAB are stockist of Arts Energy Ni-MH rechargeable cells.
These cells have an enviable reputation for quality and long life in many types of applications: mobility, backup, photovoltaic, medical, emergency lighting units, to name a few…ARTS Energy have recently designed the 4Ah 7/5ths Sub C Ni-Mh cell as a direct replacement of a NiCd D cell but with a smaller foot print to suit the new LED applications. The cell was designed to be very robust and operate in very demanding temperatures for -40 to +85 degrees Centigrade. This cell holds the certificate of registration to ICEL 1010 NiMh E55.
Nickel Cadmium:
As with Ni-Mh, Arts Energy designs and manufactures its own Ni-Cd rechargeable cells. These components have very high reliability, exceptional durability and are manufactured on automatic lines providing optimum protection for our employees.
The following cell hold the certificate of registration to ICEL 1010 NiCd E55:
VTD 70, VT DU, VNT DU HC, VNT Cs U.
ARTS Energy is certified to ISO9001 and ISO14001.ARTS Energy ensures the quality of its components and the quality of its production through its chemical, mechanical, electrical and electronic laboratories, bringing together in one place, all the human and material skills to provide you with the highest quality batteries.
GP Batteries have been selected by CAB Special Batteries Ltd as they are considered to be one of the industries leaders in the production of NiMh Industrial small cylindrical cells.
GP Batteries International Limited has been listed on the Mainboard of the Singapore Exchange Securities Trading Limited since 1991. The Group is principally engaged in the development, manufacture and marketing of batteries and battery-related products.
Since its establishment under the Gold Peak Group in Hong Kong, GP Batteries has rapidly expanded to become one of the world's major suppliers of primary and rechargeable batteries. It supplies an extensive range of battery products to CAB Special Batteries Ltd.GP Batteries' production facilities are located in Singapore, Hong Kong, China, Taiwan, and Malaysia, supported by marketing and trading offices spanning across Asia, Europe and North America. The Group currently employs about 8,000 people worldwide and occupies a total floor area of approximately 312,000 square metres.
The 400LAHT (18700) is proving to be the industry standard for 4Ah Emergency Lighting NiMh cells.
TADIRAN BATTERIES
CAB Special Batteries Ltd have selected Tadiran for the supply of their lithium-thionyl chloride (Li-SOCl2) primary non-rechargeable lithium batteries. CAB SPECIAL BATTERIES LTD consider Tadiran as a World Class battery manufacturer. Tadiran batteries are specifically used in applications for Remote Locations and Challenging Environmental Conditions.
When reliability and long life are demanded then the Tadiran range of LTC Batteries can be used in applications where the temperature ranges from −55°C to +130°C. They are ideal for: Asset Tracking Systems, Domestic Gas and Electricity Meters, Smart Meters, Soil Measurement, Automotive Electronics, Tracking Devices, Offshore, Industrial automation, Instrumentation, Medical, Wireless Alarms and Wireless Transmission Devices.
Establishes over 30 years ago in a joint venture between Tadiran and Sonnenschein the company is now fully owned by the SAFT groupe S.A.
VARTA
VARTA Micro Battery is a leading global manufacturer of retail and OEM batteries with over 125 years of experience.
In 1887 Adolf Muller founded the company in Hagen and named it Bushes and Muller. Today they employ over 2000 workers and are represented in over 100 countries worldwide.
DURACELL
The story of Duracell began in the early 1920's with an inventive scientist by the name of Samuel Ruben and Philip Rogers Mallory, a manufacturer of tungsten filament wire. Ruben came to the P.R. Mallory Company looking for a piece of equipment he needed for an experiment. Together Ruben and Mallory saw an opportunity: uniting Ruben's inventive genius with the company's manufacturing muscle. Their partnership, which would last until Mallory's death in 1975, was the bedrock of Duracell International.
Over this period Ruben's inventions revolutionised battery technology. During World War II, for instance, he devised the mercury cell, which packed more capacity in less space. It was also durable enough to withstand the harsh climates of wartime theatres like North Africa and the South Pacific. Ordinary zinc carbon batteries used in flashlights, mine detectors, and walkie-talkies couldn't. Because of this technological superiority, Mallory produced millions of mercury cells for the war effort. The Mallory Battery Company was formed shortly thereafter.
In the 1950s, Samuel Ruben went on to improve the alkaline manganese battery, making it more compact, durable, and longer lasting than anything before it. This was around the same time that Eastman Kodak introduced cameras. The built-in flash units required more power than zinc carbon cells could provide. They also needed smaller batteries. Mallory therefore developed alkaline manganese cells in a new size – the AAA. The technology was also licensed to others because the company, at that time, had no consumer distribution. The growing demand for photographic power put alkaline cells on the map – and in 1964 the DURACELL brand was born. Soon, the consumer market for DURACELL batteries rocketed and supplies had to be rationed in the 1970s as manufacturing capacity caught up.
Today, Duracell is one of the world's leading manufacturer and marketer of high-performance alkaline batteries. The tradition of innovation started by Ruben and Mallory is still evident in new DURACELL batteries such as DURACELL ULTRA POWER. Duracell also produces and markets primary lithium, silver oxide and zinc air batteries throughout the world, primarily under the DURACELL®.
With headquarters in Bethel, Connecticut, USA, the company now operates 10 battery-manufacturing facilities worldwide.
In most cases we can guarantee delivery within 3-4 working days on the UK mainland!

Terms and conditions which cover telephone orders

Environmental
All our battery packs and products are made in purpose built facility in Great Britain.
Under the Waste Batteries and Accumulators Regulations 2009, CAB Special Batteries Ltd are a 'Producer' of 'Industrial' batteries and as such, are obliged to...
More information on our environmental policies
CAB SPECIAL BATTERIES is proud to announce that they have been appointed as the GP Batteries uk and European "SUPER VALUE ADDED RE-SELLER"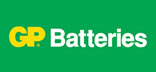 Where safety is involved there should be no compromise. Cells used for this important application should be of the highest quality and performance.
Please phone +44 (0)1752 696000 to discuss the best options available to you. 8am to 5pm Monday to Thursday and 8am to 4pm on Friday's