CAB SPECIAL BATTERIES -
SERVICES
CAB Special Batteries offer a solution for a wide range of industries.
Our trained staff can advise on battery selection, design and development from the simplest tag formation to complex configuration incorporating cell protection technology.
---
You will find our products in virtually industry every sector.
Emergency Lighting
Water Flow Meters and Security Hatches.
Rail , Marine and Public Transport
Intrinsically Safe ATEX and SIRA approved applications.
Switch Tripping Gear used in Industrial and Medical situations
Oceanographic Data collection
Military
Oil and Gas refinement
Power Stations
The London Underground
Media
Portable lighting and Torches
Medical
The Hygiene industry
If you having difficulty in locating a battery pack in your industry - just pick up the phone and talk................... 01752 696000
Emergency Lighting
Where safety is involved there should be no compromise. Cells used for this important application should be of the highest quality and performance. For this reason only cells which have been specifically developed for use in the emergency lighting market, can accept a permanent charge (C/20 to C/15), and can operate at elevated temperatures for over 4 years, are used in our emergency lighting battery packs.
Using ARTS Energy who are licenced by Saft Batteries or an equivalent manufacturer, CAB build a wide range of battery packs. They can be supplied with or without cables, connectors, end caps and mounting plates. And we build well over 500 battery pack configurations.
We have only displayed a very small sample of our range on this website. If you cannot find what you require please contact either Stuart, Mike or David who will be able to help you.
Remember no job is too big or too small for CAB. We are used to receiving order from 1 to 3000 battery packs.
Custom Battery Packs
CAB design and develop battery packs for specialist applications and for a wide customer base.
Using a range of chemistries including Nickel Cadmium (NiCd), Nickel Metal Hydride (NiMh), Alkaline and Lithium Thionyl Chloride (Li-SOCl2) primary non-rechargeable Lithium batteries, CAB batteries are used in Aviation, on the ground and under the sea.
We can design and develop systems for special and one off applications taking a hands-on, problem solving approach to find the right solutions.
By working closely with our customers, we can understand their requirements and turn their ideas into reality.
In most cases we can guarantee delivery within 3-4 working days on the UK mainland!

Terms and conditions which cover telephone orders

Environmental
All our battery packs and products are made in purpose built facility in Great Britain.
Under the Waste Batteries and Accumulators Regulations 2009, CAB Special Batteries Ltd are a 'Producer' of 'Industrial' batteries and as such, are obliged to...
More information on our environmental policies
CAB SPECIAL BATTERIES is proud to announce that they have been appointed as the GP Batteries uk and European "SUPER VALUE ADDED RE-SELLER"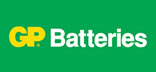 Where safety is involved there should be no compromise. Cells used for this important application should be of the highest quality and performance.
Please phone +44 (0)1752 696000 to discuss the best options available to you. 8am to 5pm Monday to Thursday and 8am to 4pm on Friday's