CAB IS AN OFFICIAL DISTRIBUTOR FOR ARTS ENERGY USING LITHIUM-ION TECHNOLOGY.
---
Lithium Ion cells are normally 3.6V each. They can be combined to form larger pack when required.Safety circuitry is required and specialist knowledge will always be needed.
ARTS Energy has experience designing and manufacturing Lithium-ion batteries since 1995. ARTS Energy is able to provide you reliable and safe batteries in sizes from a few watt-hours to several kilowatt-hours utilizing high quality Panasonic or Sony rechargeable cells. Since July 2013, ARTS Energy has been recognized by Panasonic as a strategic assembler.
ARTS Energy is certified to ISO9001 and ISO14001, but also enjoys Civil Aviation Part 21 approval. ARTS Energy ensures the quality of its components and the quality of its production through its chemical, mechanical, electrical and electronic laboratories, bringing together in one place, all the human and material skills to provide you with the highest quality batteries. ARTS Energy Design Department, a dedicated team of 19 engineers and technicians, works with you at the upstream stages of your development, realizes your prototypes quickly, and ensures your pilot projects are effective by integrating your requirements from the outset.
Lithium Ion stores more energy, by volume and weight than any other rechargeable chemistry. It has 50% more energy than our Nickel Metal Hydride cells.
Li-ion
Nominal cell voltage
3.6/3.7V
Cycle durability
400-1200 cycles
Specific power
-250-350 W/KW
Charge/discharge efficiency
80-90%
Self-discharge rate
8% at 21Deg C-31%at 60 Dig C
Energy density
250-620 W-h/kg
Specific energy
100-250 W-h/kg
Disposal
Non-hazardous waste
Maintenance
Does not need periodic discharge
Weight
20%-35% less than NICD
Memory effect
Does not suffer from memory effect
In most cases we can guarantee delivery within 3-4 working days on the UK mainland!

Terms and conditions which cover telephone orders

Environmental
All our battery packs and products are made in purpose built facility in Great Britain.
Under the Waste Batteries and Accumulators Regulations 2009, CAB Special Batteries Ltd are a 'Producer' of 'Industrial' batteries and as such, are obliged to...
More information on our environmental policies
CAB SPECIAL BATTERIES is proud to announce that they have been appointed as the GP Batteries uk and European "SUPER VALUE ADDED RE-SELLER"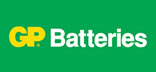 Where safety is involved there should be no compromise. Cells used for this important application should be of the highest quality and performance.
Please phone +44 (0)1752 696000 to discuss the best options available to you. 8am to 5pm Monday to Thursday and 8am to 4pm on Friday's